Location:

Off

the N17, Bobadela, Nr Olivera do Hopital

.

Grid Reference: 40.362˚ N, 7.893˚.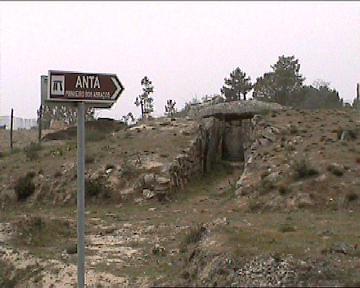 Pinheiro dos Abracos: (Passage Mound).
Discovered in 1966, there is just enough of this Neolithic structure left to identify that it was originally a small, covered passage-mound.

Only 5 of the 8 uprights reported in the 1980's remain.

Arrow heads, polished stones-axes, and fragments of pottery were discovered in the excavation.

(Click here for map of the site)
Pinheiro dos Obracos:
(Anta da Bobadela).
(Classified by Decree 26 - A/92, DG 126 of 01-06-1992).
Gallery of Images: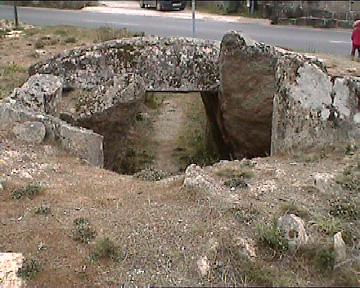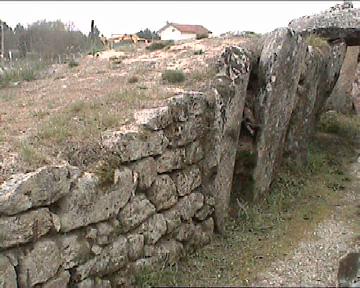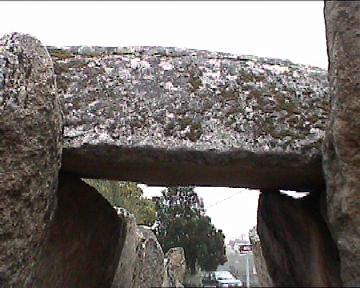 The passage walls have the appearance of collapsing inwards, although it is likely that this was an original design feature.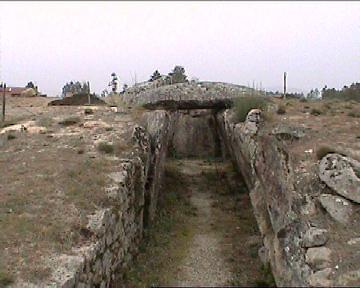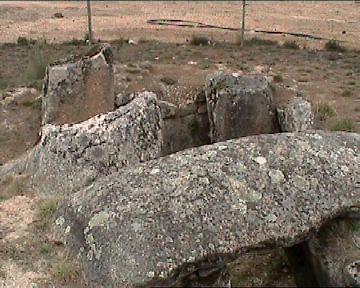 Archaeoastronomy:
Faces SE. (A feature common to many Portuguese dolmens).
(List of Prehistoric Portuguese sites)