The megalithic builders employed the same method of splitting quartz, at different locations all around the world. This is not unusual, as it is probably the best method, and is still widely used today.

In order to accurately split hard stone such as granite, a series of small holes are chiselled out, then filled with wood fibres which expand when soaked in water, thereby splitting the stone.
South American Quarry-marks: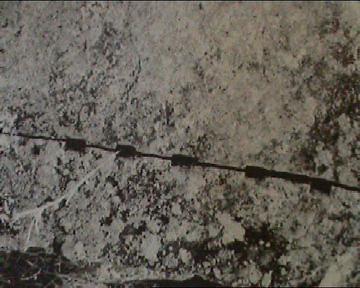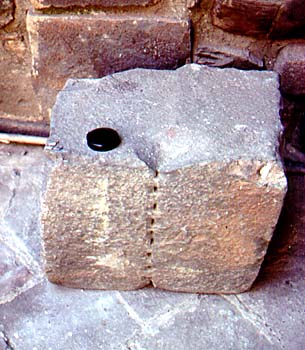 Left: Machu Pichu (1) and Right: Cuzco.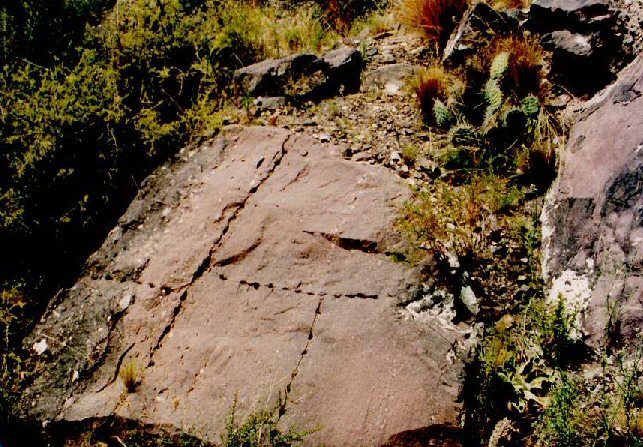 The Chilcas region, Mendoza, Argentina.
(Photo Credits: Dario Tursarkisian)
Egyptian Quarry-marks: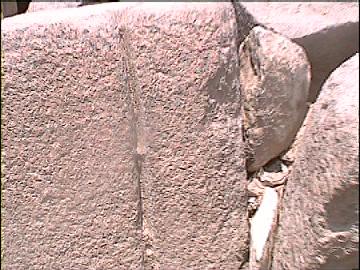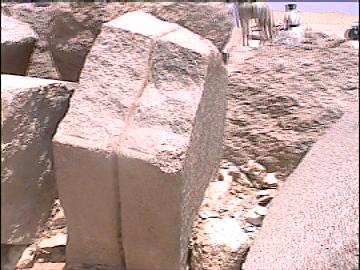 From
Egypt, Beside Menkaure's pyramid at Ghiza...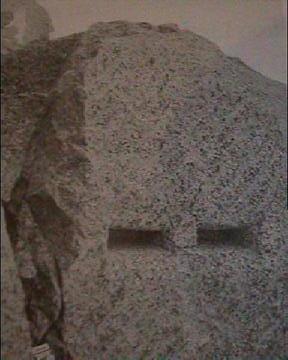 ...and at Aswan, also in Egypt.
European Quarry-marks: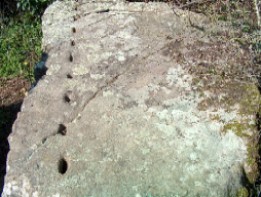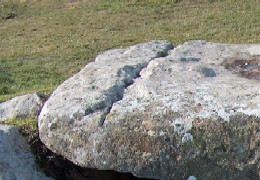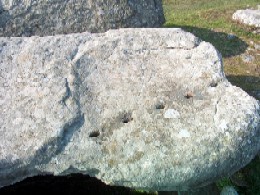 Examples from
Carnac, France (Photo's courtesy of Ken. Tar very muchly!)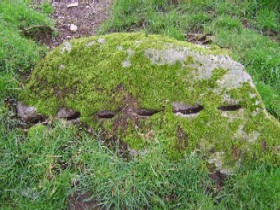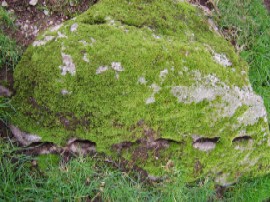 Castleruddery in Ireland has several excellent examples. The stone above was being prepared for splitting on two sides at the same time...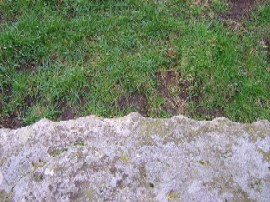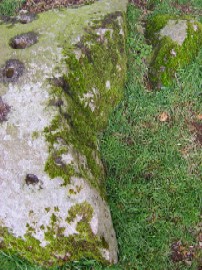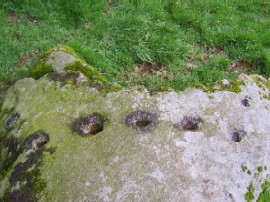 Stones were left in different stages of preparation at this small henge-circle.
Portuguese Quarry-marks: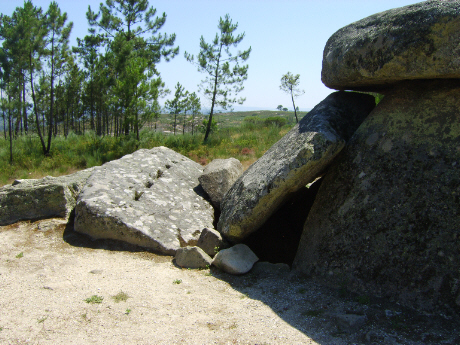 This stone on the right is still in place on a dolmen in Portugal (Anta da Orca), and the stone behind it also shows the remnants of the original quarry marks.
This beautiful dolmen has another stone inside which has been cut specifically, as if it were shaped to fit another stone.. highlighting the balance of the builders to work with natural and worked stone.
Other stones in the region of 'Orca da Lapa' have the same quarry-marks on them, suggesting that perhaps the builders of these 'dolmens' re-used existing stones for their constructions, as the following pictures demonstrate.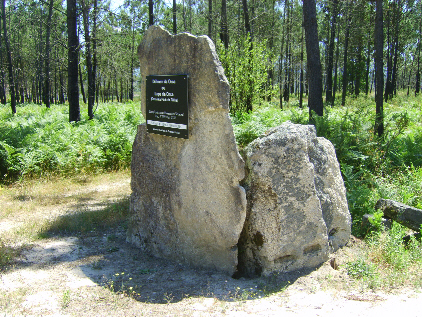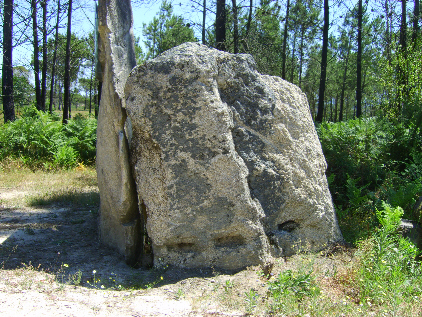 Such as this stone which was re-used for the site plaque.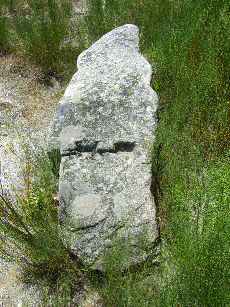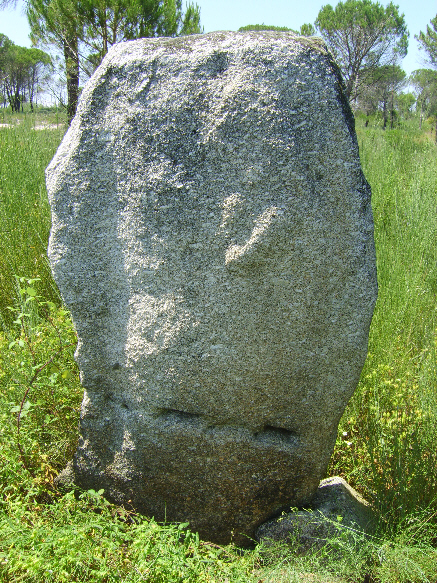 Orca da Lapa (left), Orca do Santo (right).
The 'Quarry': Within sight of the Orca do Santo is this quarry face where it is still possible to see prehistoric cut-marks in the rocks.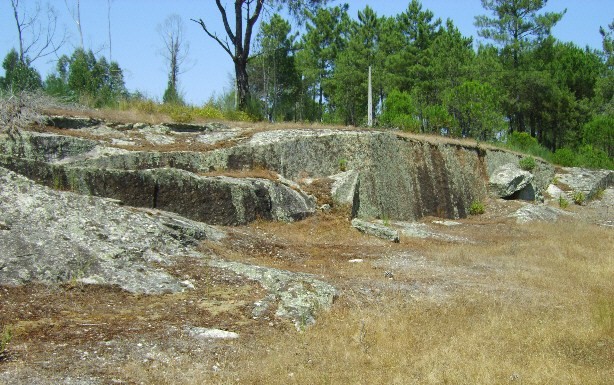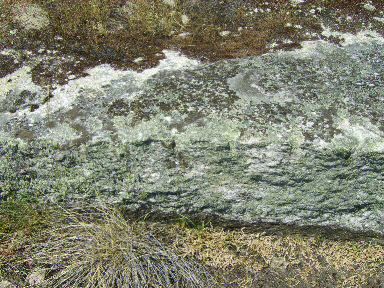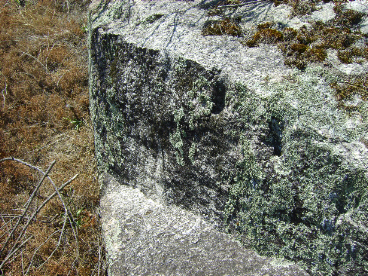 The same quarry marks can be seen at the 'quarry' as seen on megaliths around the Orca complex.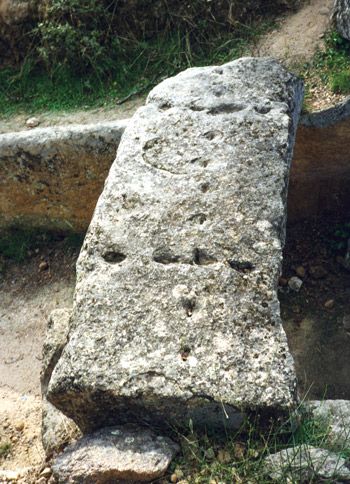 Also from Portugal: Lacara Dolmen - Passage lintel.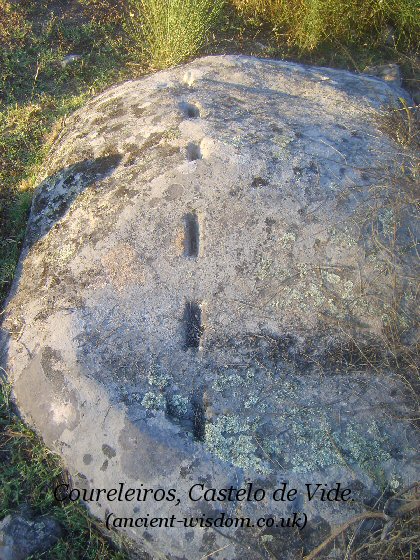 In the same field as Anta Coureleiros II and III, Castelo de Vide. (

More about Coureleiros)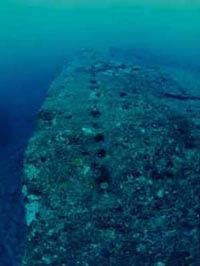 Yonaguni, Japan.
And Finally: What must be the most remarkable example of this particular stone-splitting technique comes from the underwater site of Yonaguni in southernmost Japanese waters.
This particular discovery goes a long way in the case for the site having been man-made.
(More about the Yonaguni site)
(Other Prehistoric Construction Techniques)