The carved circular seating arrangement known as the Coro de los Sacerdotes (Choir of the Priests) is carved at the top pf the rocky oucrop. Here, with an most incredible panoramic view, 12 seats were deeply into the hilltop in a circle (7m in outside diameter). Within the circle of 12 is another set of seats, which are placed back-to-back and face outward toward the 12 seats. The circle includes triangular and rectangular niches cut into its walls. The structure bears vague similarities to the 'Cuzco Sundial' or the 'Eye of the Jaguar' at Cuzco.
Most of the southern face of the rock was originally dominated by a series of at least five temples or sanctuaries, of which only the niches cut into their walls survive. These niches vary widely in size, shape, and orientation, but their design indicates the temples were built in the Inca period.

It has also been suggested that the southern face shows signs of quarrying, an idea which comes from fact that the works have been left in a partial state of construction.
One wonders what the final design would have looked like had they been left longer to finish it.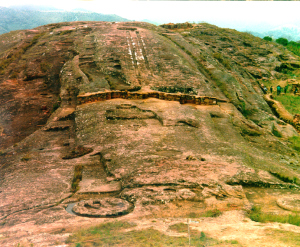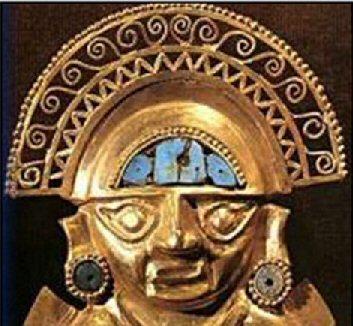 An image of the Sun-god... or alternatively...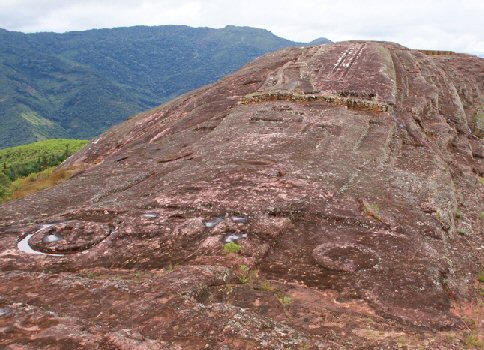 Dare I say it...A Phallus...?