Our beautiful 4 bedroom home on the edge of a village in the mountains. The nearest town is Gois (15km), with several villages closer. It is 1 hours drive from Coimbra and the nearby Serra D'estrelas for Skiing. This house has served as our family home for the past 9 years. We built it ourselves from scratch but have sadly had to return to the UK recently and leave it behind.
The house comprises;
Ground floor:
Entrance hall with adjoining room (presently houses washing machine etc).
Opens into -
Large living room area /kitchen.
Leads to -
Second large living room area at rear with log burner and stairs leading to bedrooms.
Bathroom/Toilet.
Guest room.
First floor:
Front study room leading from living room stairs.
Rear of house:
1 master bedroom with small adjoining room (designed for en-suite or walk-in wardrobe)
2 double bedrooms
The house has been built to a modern design with rustic features (arched windows, bespoke internal woodwork etc). It was designed to run with both 12v and 230v plugs sockets and switches chased into most rooms. It is designed to run independently off solar power and Rayburn (central heating, hot water). It is also connected to the mains; electric, water and phone, has an internet capability, and TV. with 1.2m satellite dish fitted so it has the best of both worlds.
The heating system has been designed to eventually run off solar heating panels or Rayburn (Rayburn works perfectly, but needs panels to complete the job). The 350 Ltr boiler is compatible with this system and was bought with this in mind. Hot water is also available from gas bottles (system with boiler also fitted). The house will come with one 75W Solar panel, and one leisure battery (It will be up to you to purchase more as you need to). Also 75W Wind Generator with fittings, but not fitted at present.
We have a small area of land adjoining the house with potential to buy more for people interested. The garden has various fruit trees including hazel, olive, apple, cherry, plum etc. The house faces south on the upper edge of a quiet village with only a handful of occupied houses. Behind the house are mountains tracks which are great for off-road biking. It is high in a valley with panoramic views. The local river has various picturesque swimming spots that are mostly quiet but become quite popular in August.
Note: There are still a few small jobs to do on the house to call it 'complete'. It was a working project and as such comes unfinished (although perfectly good to live in). This needs to be taken into consideration for any serious buyer. The jobs are only at DIY level so are nothing to be concerned about, it will be a shame not to finish it ourselves.
Any questions please contact Alex at maryalex_44@hotmail.com.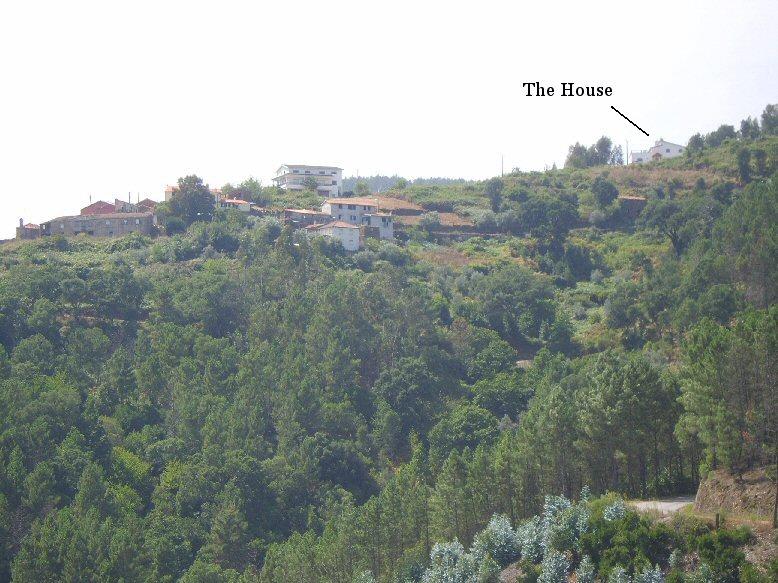 The Village of Capelo.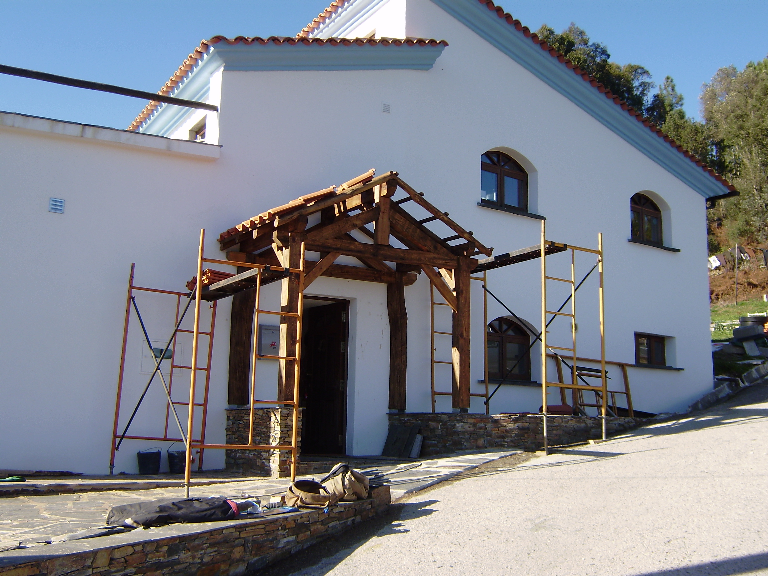 Front Porch being fitted.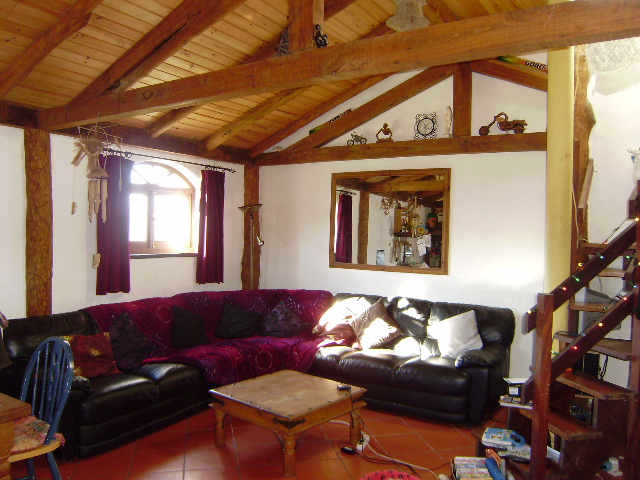 Main Living Room.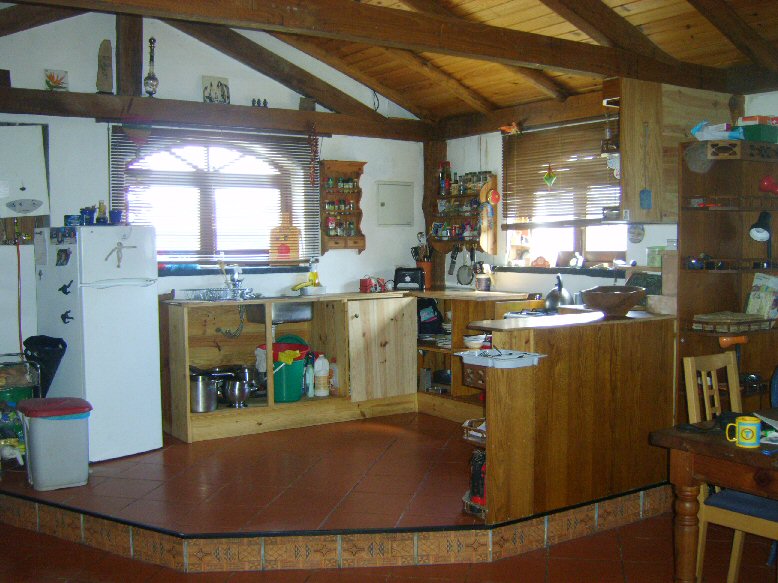 Kitchen area in living Room.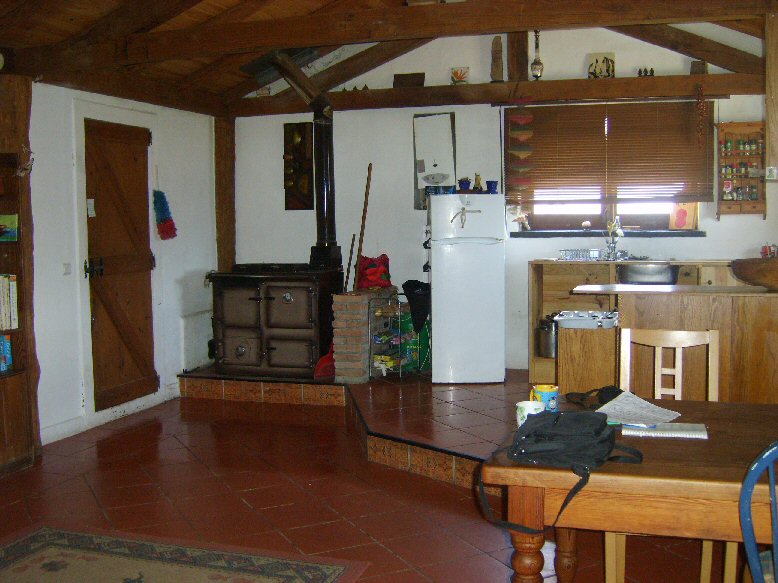 Entrance, Rayburn and Kitchen.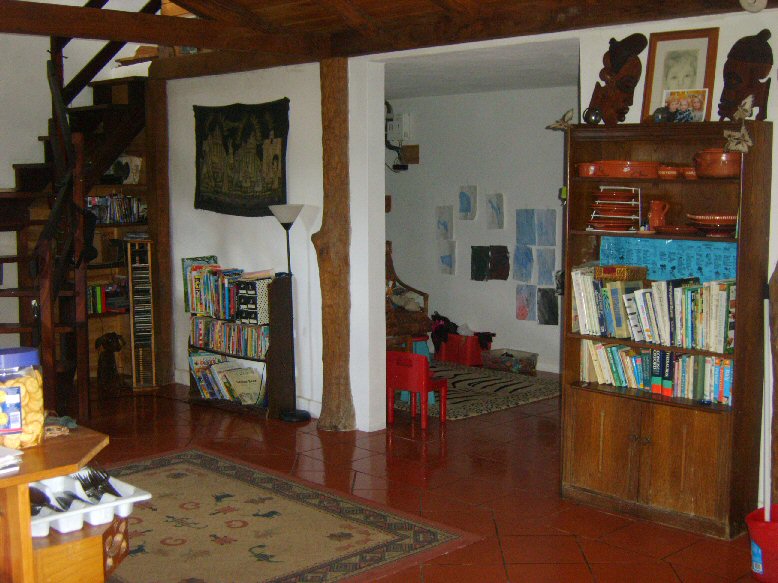 Front Room, Stairs to study, way through to back room.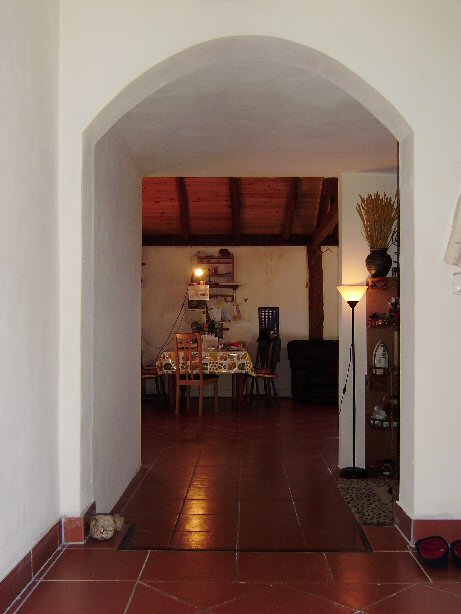 Arched area/room from Front Living area to Rear Living area.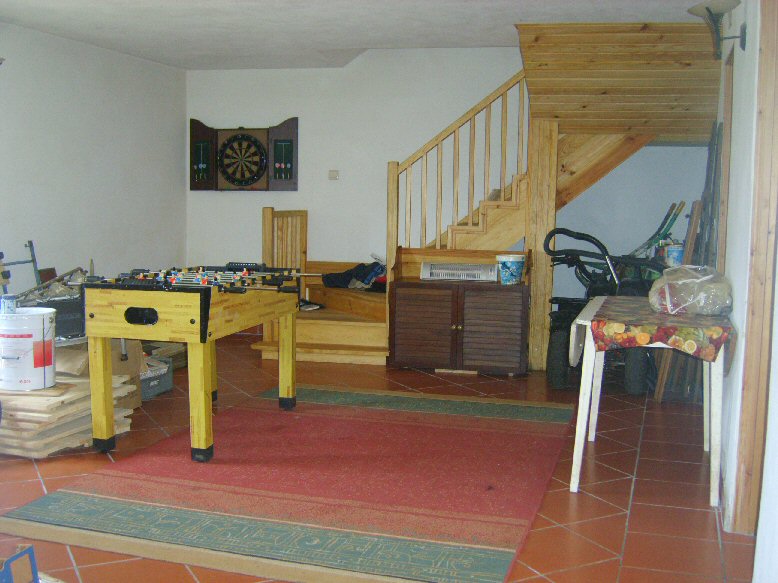 Rear Living area (Games room). Stairs to Beds 1,2 and 3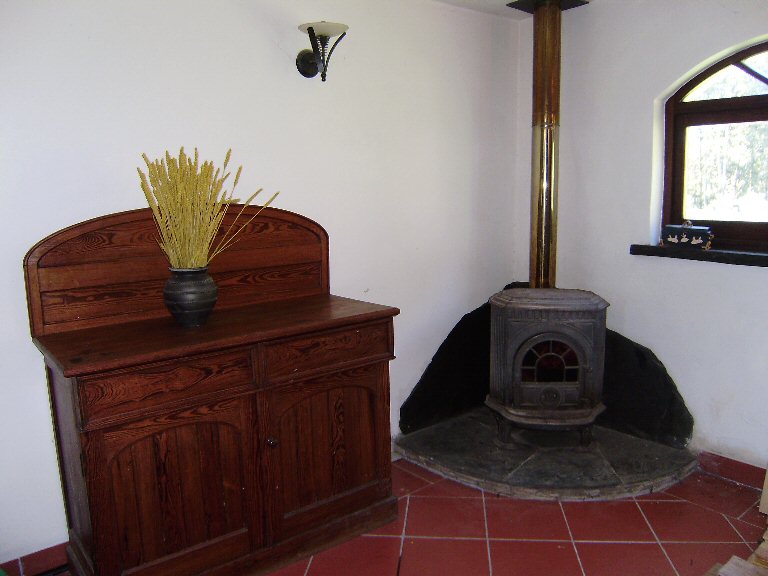 Fireplace in Rear Living area.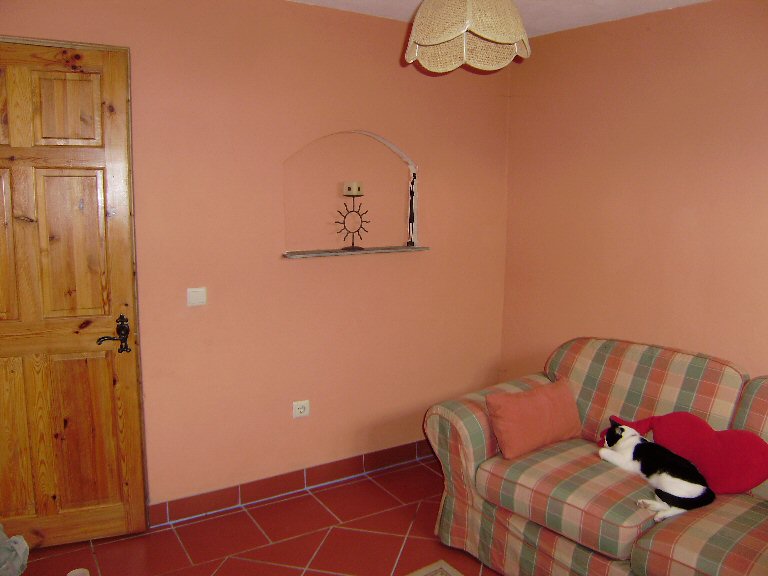 Spare Room (Bed 4) downstairs off Rear Living area.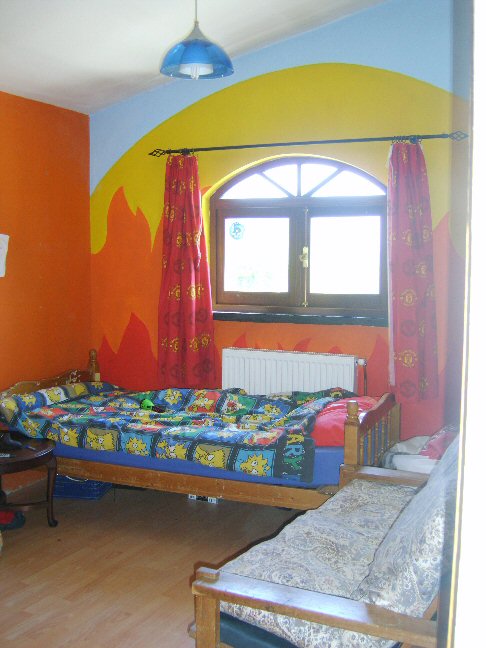 Upstairs Bedroom 1.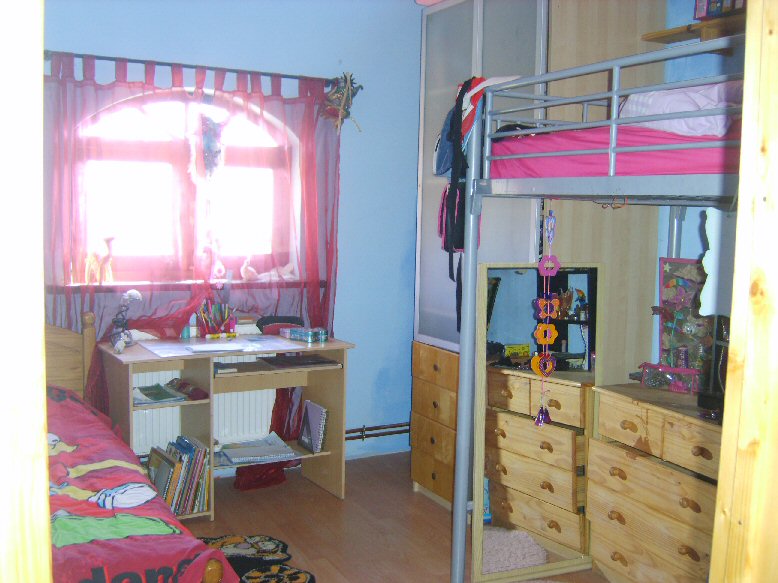 Upstairs Bedroom 2.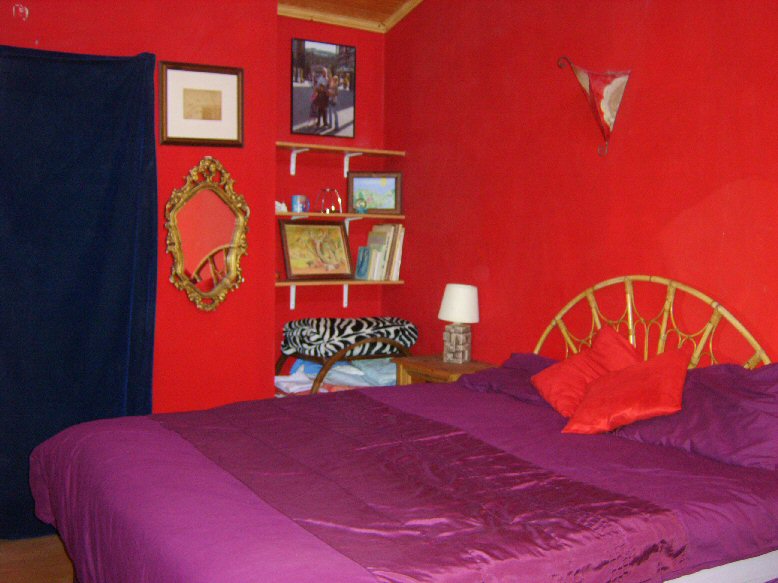 Master Bedroom upstairs. (En suite available).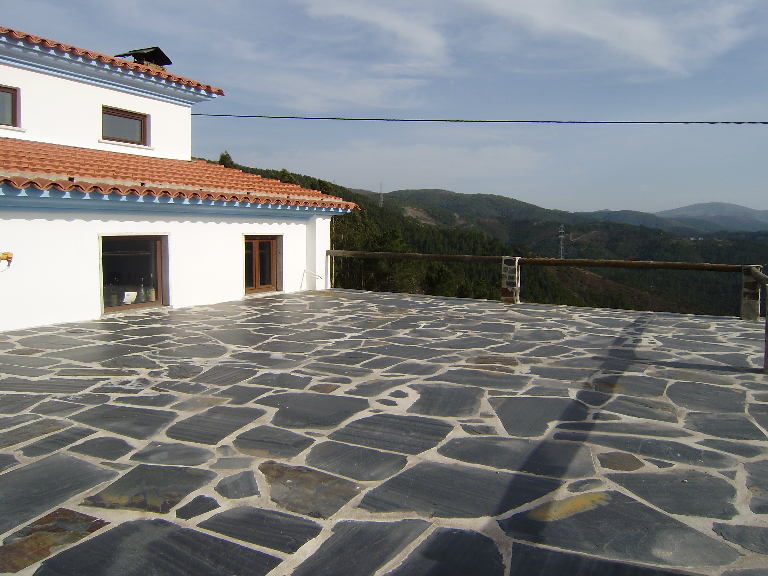 Flat Roof.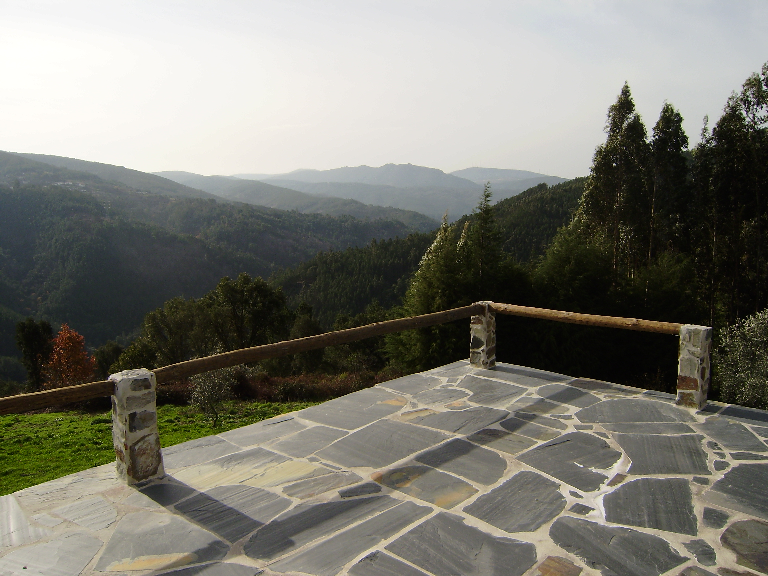 Flat roof. (Stairwell up will be at rear of house).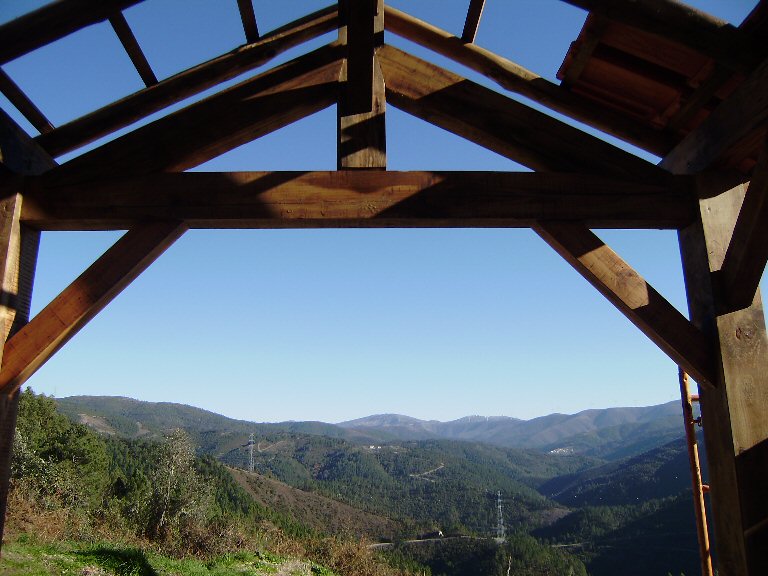 View from front door (Porch now finished).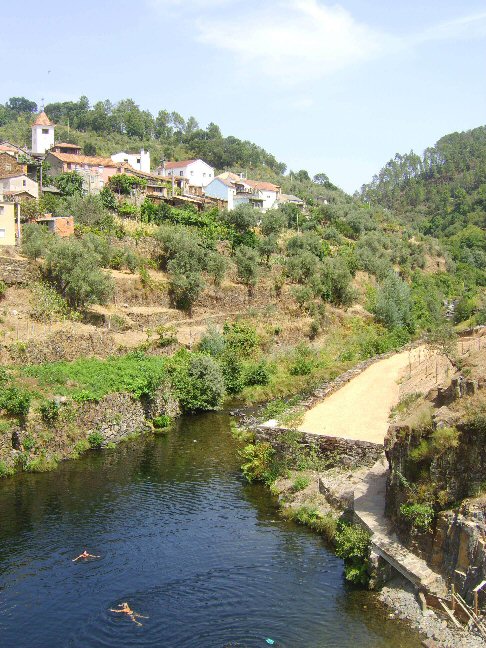 One of the local swimming areas.
Any questions please contact Alex at maryalex_44@hotmail.com.
Click here for Googlemap of the house.